Dustdevils !
Dustdevils put in a welcome appearance from about 10am onwards.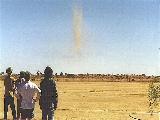 The flat pan was an ideal breeding ground for the dusties.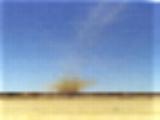 After a few days it became clear that finding one after release was the quickest way to get high. Watch the drift and head after them. The best one came from the 4x4 racing across the pan. I entered it at 130m and topped out at 4000m agl.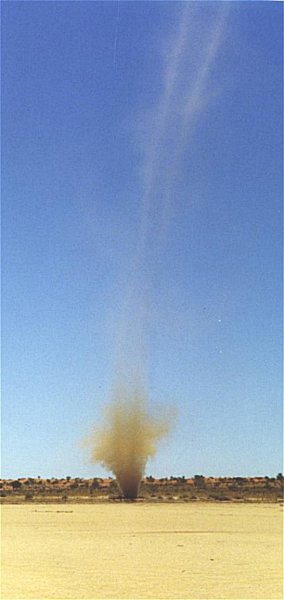 The 'Mother' of all dustdevils demolished the Hanger in early Octover 2001 when it entered through the hangerdoor and tore off the roof. Luckily no gliders were damaged by the forceable entry!.