The first problem to overcome is the most difficult - How do I get my hangglider to Namibia?

Well there are a number of ways :
1. Fly to South Africa and drive up or
2. Fly direct to Windhoek (Capital) with LTU
3. Ship it via container

We choose number 2 as the most direct.
A Hangglider Friendly Airline
LTU is a german carrier which specialises in medium to long haul package tourism.

Their most redeeming feature is their Baggage allowance :-


A quote from LTU's terms and conditions
Each passenger, including children, may check-in 2 bags weighing no more than 70lbs/32kg per piece PLUS - Sports Equipment (Hanggliders) up to 66lbs/30kg per person is transported free of charge.

This means including hand baggage a grand total of 68kg. By judicious packing you won't have to pay a cent excess baggage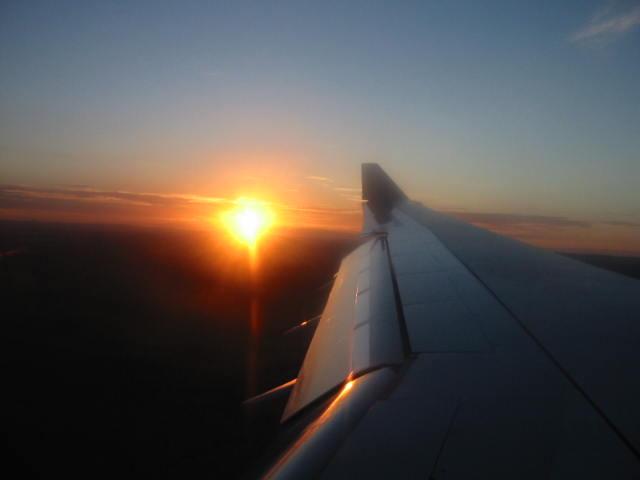 Photo above - Flying into Windhoek International Airport with the gliders safely in the hold
Packing your glider
I got a purpose made glider bag from Avian to protect the glider during transport. The armoured bag. Check out the following link :-
click here to read about the Avian Armoured bag
What We Did
LTU's direct flight to Namibia starts from Munich. Feeder flights from various airports in Germany (Berlin/Dusseldolf/Hamburg/etc) which means that checking in at the feeder airport with a hangglider presents problems. By driving to Munich this is circumvented.
When you arrive - Transport
It goes without saying that prior to arrival you should have arranged transportation for your gliders.

We hired a minibus, a 4x4 (bakkie) and a trailer with camping equipment. There are various rental companies in Namibia but not all have suitable vehicles or have towbars & trailers. We found Kalahari Car Hire who was able to provide all we wanted at a very competitive price.